I work with clients such as:
Non-governmental organisations, public administration and businesses.
Throughout the years I have worked with the following clients:
Swedish Red Cross
Union to Union
Olof Palme International center
Save the children
Educational International
AFA Insurance
WWF
Sverige Berättar
Chalmers University of Technology
The Gothenburg Region
Volvo Trucks
International Women's Association
Forum Syd
International Finance Corporation
YMCA-YWCA
ENFO
Region Västra Götaland
Gothenburg City
Vårgårda municipality
Vectura
Suntarbetsliv
KKIKK
LSU
Världens Centrum AB
Norrtälje räddningstjänst
Södertörn Fire Defense Association
Attunda brandförsvar
Samordningsförbunden
Städcentralen Träffpunkten
Studieförbundet Vuxenskolan
Operation 1325
Voices from clients: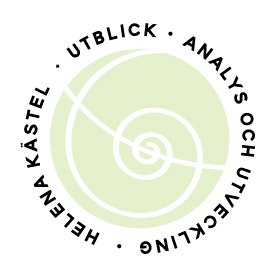 Ann-Sofi Öhman – HR-specialist, Södertörn Fire Defense Association
"A humble person who always delivers. Helena was a fantastic resource throughout the project. We ran a change project in which 650 managers and employees from three rescue services. Parallel to the project management, Helena worked on collecting information, analyzing and continuously bringing it back to the project. Helena presented results and asked questions that allowed us in the project team to constantly twist and turn the problems before taking the next step. At the end of the project we presented fantastic results. Helena's contribution was a big part of how we managed so well. I can highly recommend Helena, a very skilled and competent consultant.
Marléne Hugosson, Project leader, Swedish Committee for Afghanistan
"Professionally. Empathetic. Knowledge of subject and methods. It is a good summary of what it was like to work with Helena from Utblick. The result was an open and honest review of the cooperation between our various organizations. The most valuable achievement was that everyone was allowed to put the cards on the table. We received confirmation that we were on the right track and got tools to improve our working methods."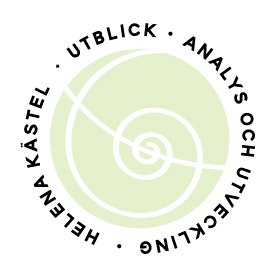 Per Bergström Jonsson, Traffic planner, Gothenburg City
"We received professional help in preparing and conducting a workshop, the purpose of which was to formulate an assignment request. It was quick and effective. In addition to being nice and inspiring, Helena is very results-oriented and easily grasp needs and context. Prior to the workshop, she pushed us in the preparations through recurring conversations. Between the meetings, she worked out concepts that we elaborated on in the next round. Well in time for the workshop, I felt unusually well prepared and not worried about others perceiving participation in the workshop as wasted time. Helena believes in her approach and manages to convey to us others that it is worth embracing."